Coronavirus Notice
The physicians and staff of Preferred Primary Care Physicians are actively monitoring the coronavirus situation and working in conjunction with the other healthcare organizations to bring you the most up to date and accurate information available.
New: CDC Guidelines on Masks.  Click here for details.
CDC – Similarities and Differences between Flu and COVID-19
Visit the CDC online tool for self checking symptoms.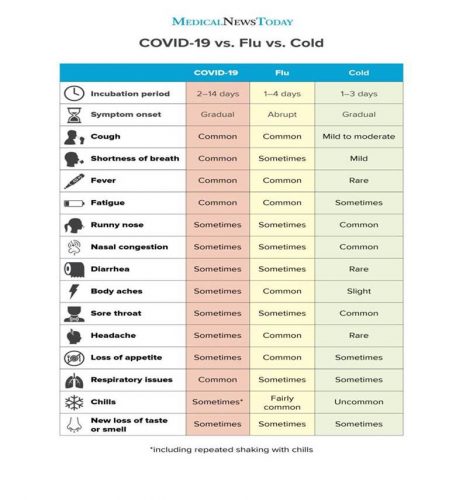 Planning Steps for Patients & Families During the COVID-19 Crisis
Due to the recent outbreak of COVID-19, Preferred Primary Care Physicians is taking measures to ensure the safety of our patients and staff. If you are experiencing fever, cough, or shortness of breath please call our office before coming to your appointment or coming into the office. We are unable to test or treat for Coronavirus at this time but we can advise you on the proper steps to take if you think you may be infected or exposed.
During this time, it is recommended that patients and their doctors use telehealth visits to help keep you healthy and avoid any possible exposure to the COVID-19 virus. Preferred Primary Care Physicians is pleased to announce we have the ability to conduct telehealth visits if you have access to a computer, tablet or smartphone with a camera and microphone.  Please call your PPCP physician's office to learn more and schedule your visit today.
You can use the following link (click here) to test your device to see if it meets the requirements to join a telehealth visit.
Things you can do to reduce the spread of respiratory illnesses:
Wash your hands often with soap and water for at least 20 seconds
Avoid close contact with people who are sick
Avoid touching your eyes, nose, and mouth with unwashed hands
Stay at home if you are sick
Additional Coronavirus resources: