For Patients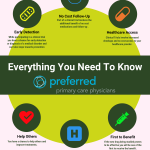 Preferred Clinical Research is focused on conducting clinical studies that benefit you and your family. We take pride in serving our community and provide a safe and comfortable environment for clinical research. Our experienced staff  is here to answer any questions about clinical research or about a particular research study. If you are interested in learning more, please contact us.
What is a Clinical Research Study?
Clinical research studies, also known as clinical trials, are carefully designed and monitored studies intended to test and evaluate investigational drugs, devices or procedures. The purpose of a clinical trial is to determine if an investigational product is both safe and effective in treating a specific condition or medical problem. Clinical trials are an important step in making new medications available to the public.
Why do People Participate in Clinical Trials?
Patients enroll in clinical trials for many reasons. These often include interest in advancing science and medical care, gaining access to promising new or investigational treatments and helping doctors find new ways to treat patients. Other benefits include:
Receiving high quality medical care
Receiving study-related laboratory testing
Receiving study related procedures
Receiving study medications
Each year thousands of people will volunteer to participate in clinical trials. By volunteering you play a vital role in the development of new medications and treatments.  We welcome you to look at our list of current studies or contact us to answer any questions you may have.
Helpful Links
Here are links to help you become more familiar with what clinical research is and the benefits of participating.