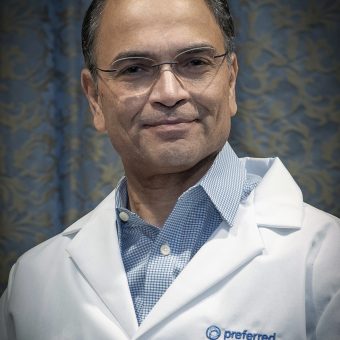 I like to take a patient-centered approach to health care. That way I can focus on creating a treatment program or setting health goals that work for you and how you live.
Dr. Bhavank Doshi earned his medical degree(MBBS) at NHL Municipal Medical College, India in 1989 and his MS degree at University Hospital in India in 1992. He completed an internal medicine residency at Jamaica Hospital, NY in 1997.
Dr. Doshi, board certified in internal medicine, also offers a wealth of experience in general surgery, critical care, and emergency medicine.