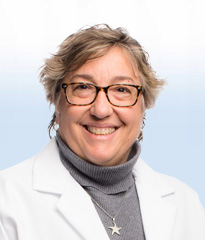 I believe in treating the whole person, both mentally and physically. It is how we create a total care plan for each patient.
PROFILE
Location
17 Arentzen Boulevard (Charleroi)

Medical School
Duquesne University, Masters Degree
College
Duquesne University, Bachelors Degree
Specialities
Family Nurse Practicioner
Previous Positions
UPMC Surgical Oncology, GI Surgery | UPMC Cardiothoracic Transplant
Juliann received both her Masters and Bachelors degrees at Duquesne University. She has been a nurse practitioner for 25 years.  Previous positions include serving as a Certified Registered Nurse Practitioner on the Surgical Oncology, GI Surgery and Cardiothoracic Transplant units at UPMC.
When not at work, Juliann loves to cook. She also enjoys spending time talking and socializing with family and friends.